---------------------------------------
Take a moment to read this thesis written by Michael Brian Connolly. It is an excellent wrap up of the Reconstruction in Kemper County after the Civil War. Our John "Jack" Johnson is listed as one of the few black farmers property taxpayers in Kemper. In addition many of our descendants DNA contributors namely; Phil Gully, Philander Hull, Jack, and Rosenbaum are amongst those written about in the thesis.:
https://digitalcommons.odu.edu/cgi/viewcontent.cgi?article=1030&context=history_etds
Citation:
Connolly, Michael B.. "Reconstruction in Kemper County, Mississippi" (1989). Master of Arts (MA), thesis, History, Old Dominion University, DOI: 10.25777/zrga-8s96
https://digitalcommons.odu.edu/history_etds/38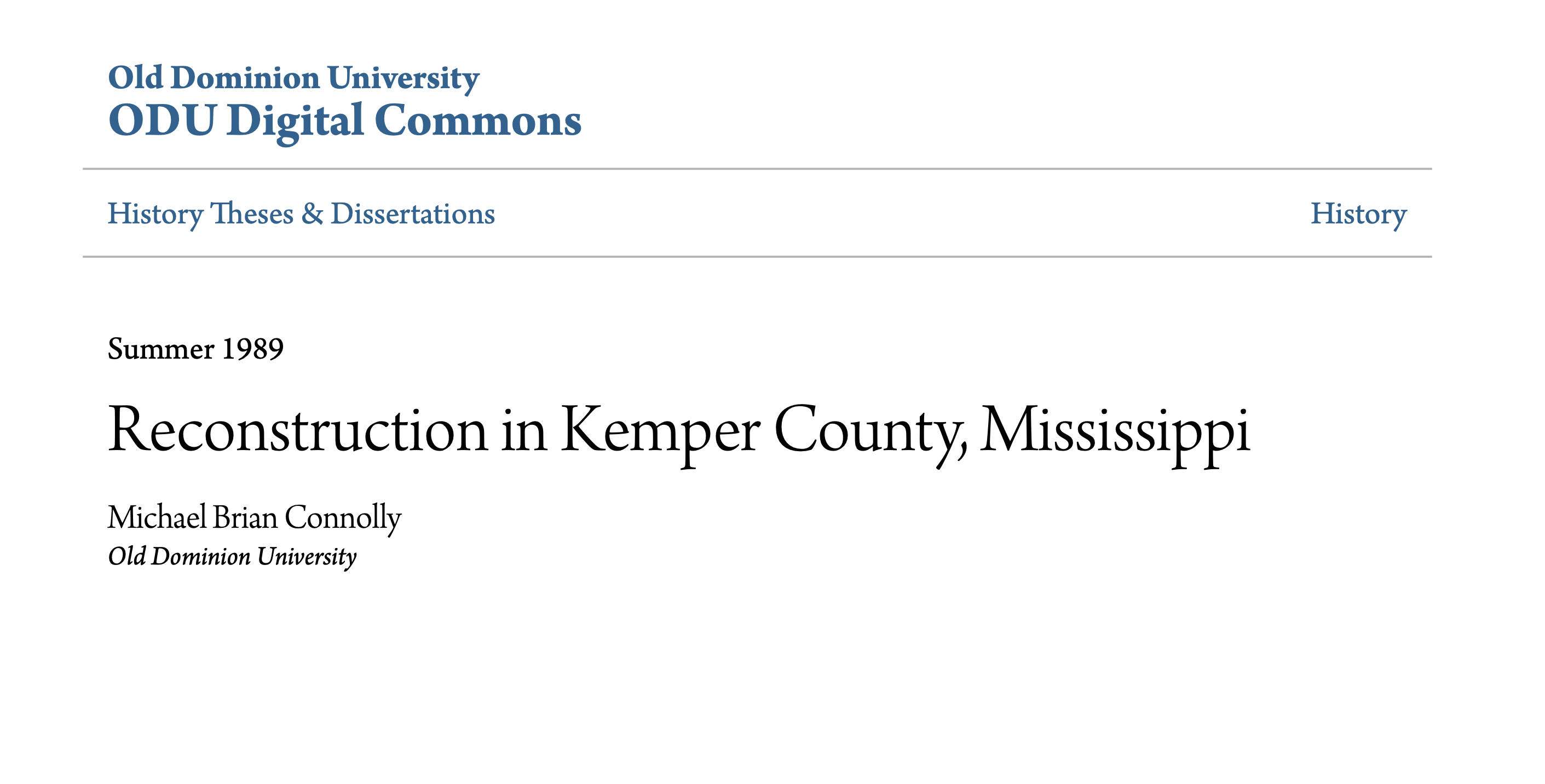 Mayhem
It is difficult to categorize this newspaper clipping shared by Robert W. I can only say it is peculiar ! This story is about Wiley Dempsey Rowe, Jr who was the son of Wiley Dempsey Rowe, Sr. (who was murdered as shared in another newspaper article below.) Wiley Jr's mother was Brookie Perryman, daughter of Mary Turner and Walter Perryman .

The Pardon of Murderess Hattie Johnson Roberts
Hattie, the daughter of William Johnson 1850 murdered her husband and was pardoned by the Governor after going to Parchman prison in 1929. Click on button for page link.
Wiley Rowe
Wiley Rowe (husband of Brooke Perryman) was murdered in August of 1932 at the home of his father-in-law, Walter C. Perryman by a neighbor, Les Culberson.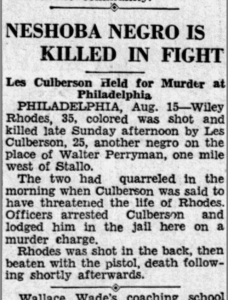 Brown v. Mississippi
Please read below and contact me if you want to help a young law student who is doing research on this case. She is looking for a perspective on the racial strife that was experienced during those times and after in Kemper County. In addition, we have the Shield's surname (one of the men convicted) in our family history.
-emp 2/2020
On March 30, 1934, a farmer named Raymond Stuart was killed. It was possibly a robbery gone wrong. The three men arrested without probable cause were: Henry Shields, Ed Brown, and Arthur Ellington. Their conviction was based solely on false confessions resulting from beatings at the jailhouse. After conviction the Supreme Court unanimously reversed the decision in a 1936 ruling that confession extracted from police violence violates due process. This ruling paved the way for the Miranda decision years later.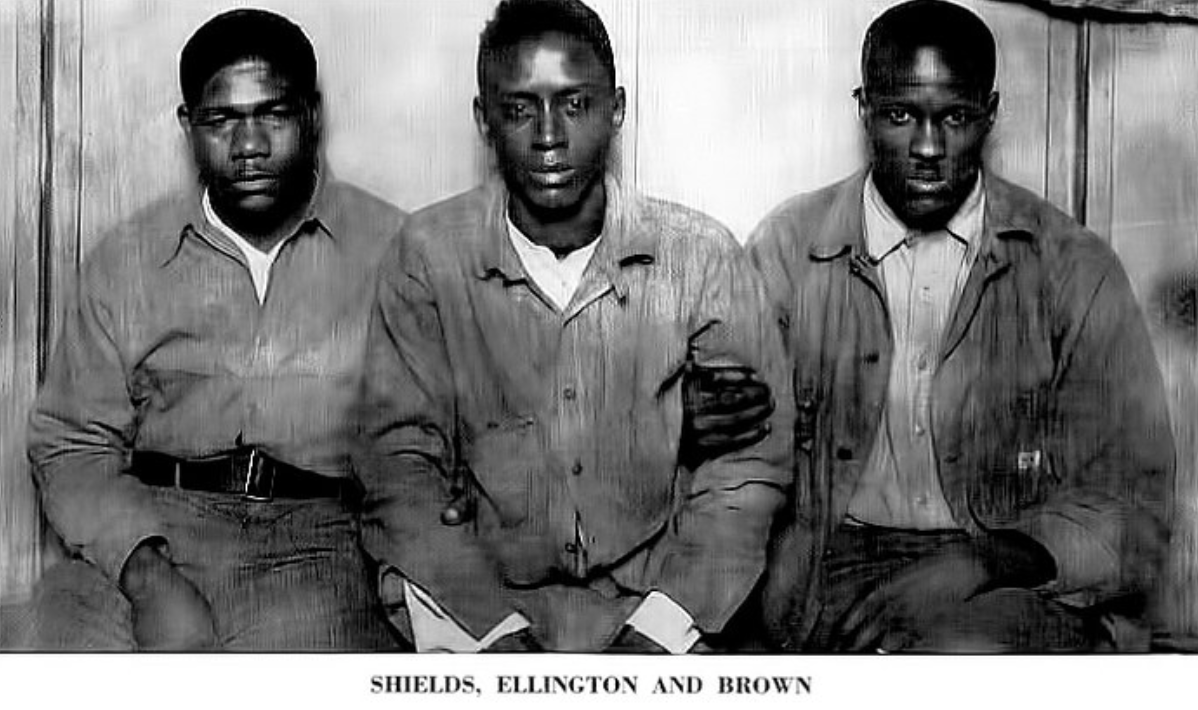 Click on Gallery documents to Enlarge: