Carline Johnson married William Elijah Perryman (John Hopson) about 1891.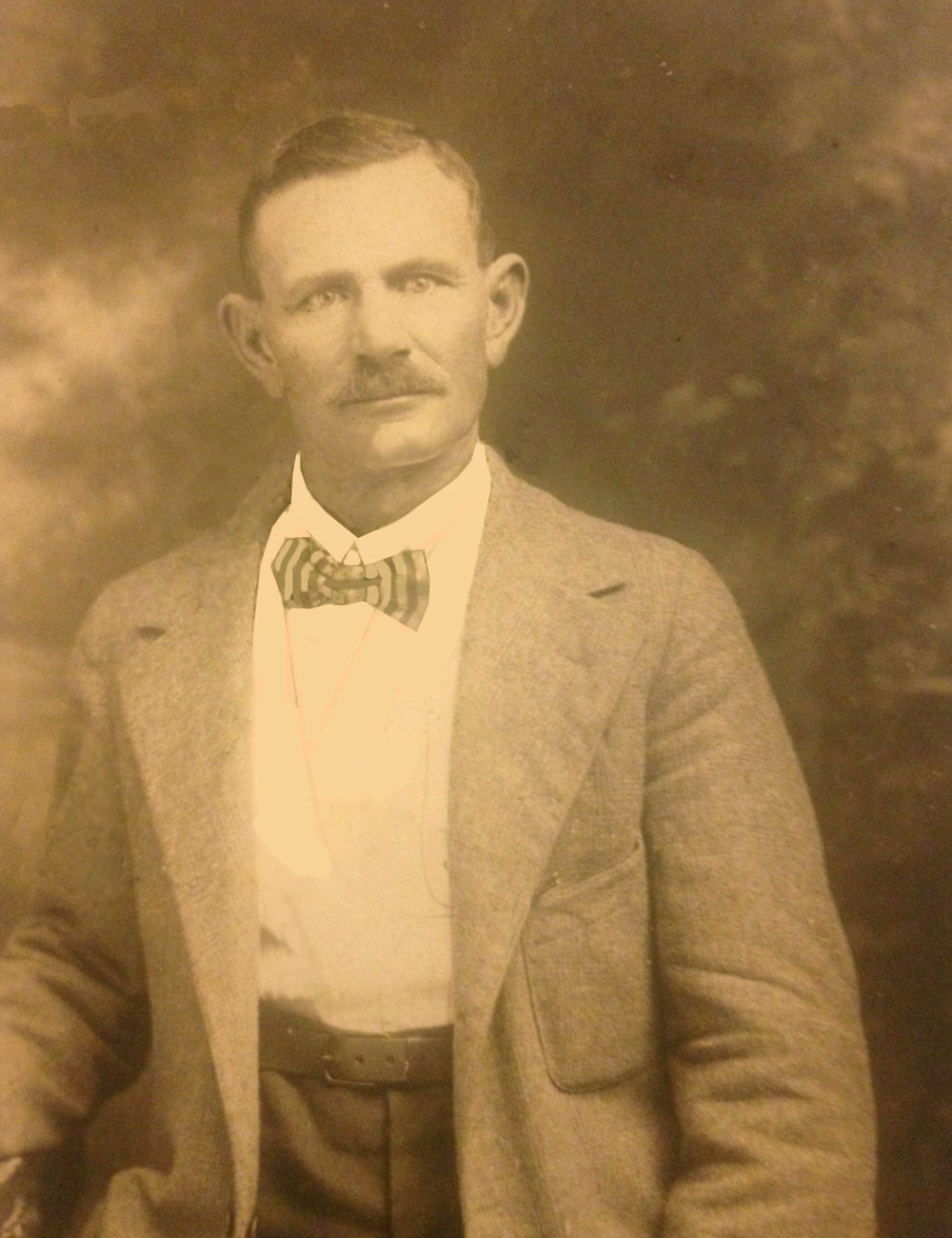 Husband William
Charity Hopson (January 1837-November 22, 1912) had children Columbia and Bishop Hopson. Columbia had issue John, Walter, and Mary (Lula) Hopson. The children changed their name to Perryman in early adulthood. It is unknown why this occurred since no DNA or documentation indicates his father was a Perryman. According to William's death certificate by informant (daughter Ethel) he was born in Lauderdale County, MS but other documents written by William indicate Enterprise, Clarke County, MS as his birth. He was known as Will and Willie.
William was Neshoba County's African-American agricultural agent.
Eleven Children:
Please note that the birth ages were skewed in several census' for reasons unknown. Sometimes by more than 7 years. Although some people during that time adjusted ages to avoid the World Wars. These birth years noted below are researched and confirmed by other documents.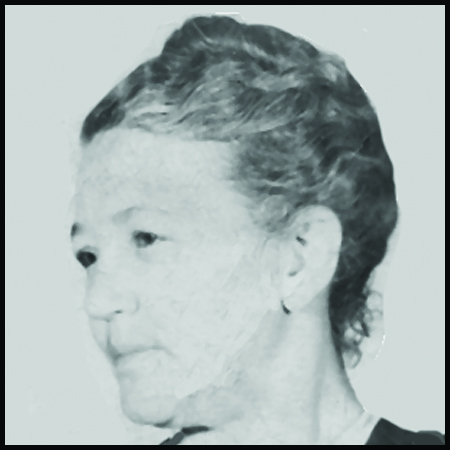 1. Ethel Sadie Perryman
was born March 18th, 1894 in Stallo, Mississippi and died July 3rd, 1982 in Laurel, Mississippi. Ethel first married Arthur Wilson on May 28, 1925. She divorced Arthur the same day as her sister Grace divorced her husband in 1927.
Child:
1M: Carl "Ray" Wilson (November 15, 1927- February 24, 1979).
Ethel married secondly, Jenie Cozie hall about 1928.(December 23, 1887 - February 26, 1966)
Children:
1F: Doris Dolores (Hall) Mosley Amos, (November 23, 1930 – October 26, 2015)
2F: Elizabeth Marie (Hall) Woodard, (January 29, 1931 - April 4, 2007)
Ethel was the eldest child of the family and valued her leadership role. She farmed, canned, sewed, and served as a home demonstration agent. She graduated from Xavier College in New Orleans and became a schoolteacher in Laurel, Jones County, MS. She loved working in the garden and cultivating roses. She was known to be a woman with a clear opinion. Her granddaughter Connie recalls Ethel's confident personality warmed by her kindness to others.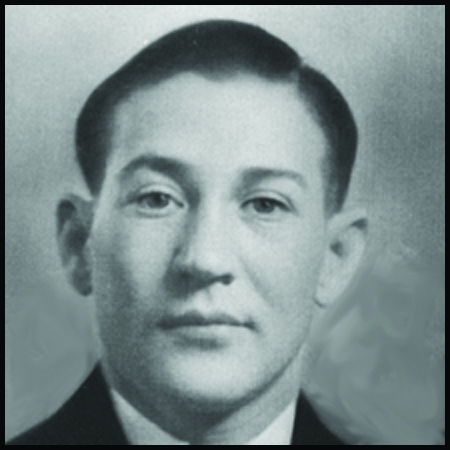 2. Walter "Patie" Perryman
was born May 24th, 1896 in Stallo, Mississippi and died November 7, 1977 in Cleveland, Ohio
He married in Cleveland, Anna Bertha Romanoski on February 11, 1929
Anna (June 23, 1905 – April 9, 1968) was from Shamokin, PA . She was of European descent.
Children:
1M: Living
2M: William Perryman (August 5, 1930 - May 28, 2018)
3M: Living
4M: Richard (April 27, 1935 – January 20, 2005)
Patie was their first born son and went to Cleveland Ohio to work in industry with his brothers Ovie and LaFon. He was unable to read and write at the time. Patie worked as a machinist and cook to support his family. He passed as Louisiana Creole and white depending on the circumstances to keep his family intact. His brother and best friend LaFon was murdered at their work due to racial reasons in 1926.
Walter "Patie" was known to be of an easy going nature. At home he was always in the kitchen cooking and cleaning for his family. He enjoyed traveling. After his wife's death he spent his time dancing with the ladies and visiting family. Walter died of a duodenal ulcer surrounded by his son Walter J. and granddaughter Elaine.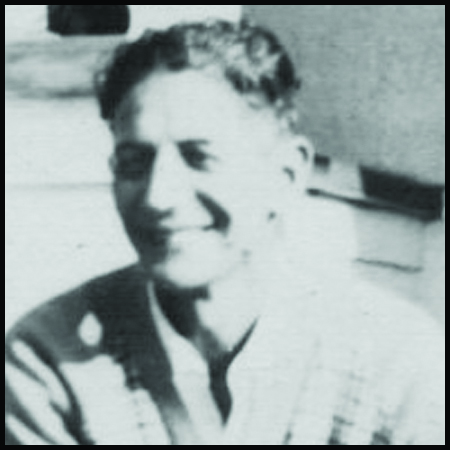 3. John Ovria "Ovie" Perryman
was born July 31, 1897 in Stallo, Mississippi and died May 11 1956 in Oakland County, Alameda, California.
He was married to Nettie Triplette (February 12, 1903 – May 25, 1970).
Children:
1F: Christine Louise Perryman (October 30, 1926 – May 21, 1990)
2M: Rudolph John "Rudy" Perryman (April 6, 1928 – January 24, 1998)
Ovie was regarded as a quiet man. His grandson Jerome recounts that he was very kind and loving. He worked in factories and was a barber before settling back to farm work in California. He died of alcoholism and Jerome wants descendants to know that a Johnson/Perryman can be predisposed to that disease.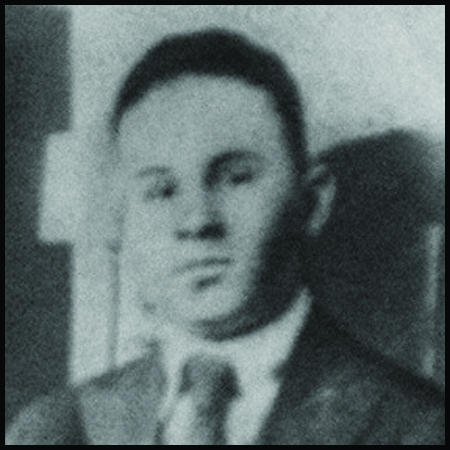 4. James LaFon Perryman
was born November 1899 in Stallo, Mississippi and was murdered due to racial prejudice on July 23rd, 1926 in Cleveland, Ohio while at work with his brothers Patie and Ovie.
One of his girlfriend's was Edna Johnson granddaughter of Frank Johnson from the "first set" of Johnson's.
LaFon loved playing baseball.
A separate page on his murder :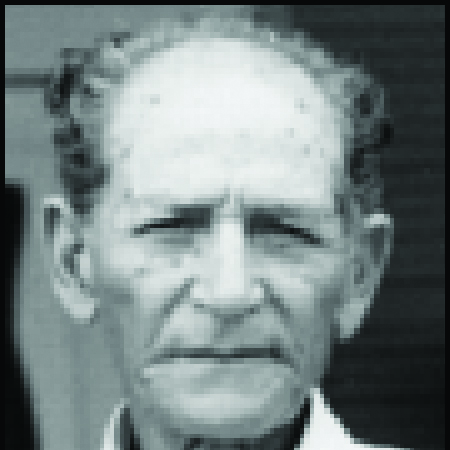 5. Curtis Eugene Perryman
(aka Eugene Curtis) was born June 28th, 1902 in Stallo, Mississippi on the same day as his first cousin Gladys Johnson (daughter of John Edward Johnson) and died on February 8th, 1995 at Jeff Anderson Regional Medical Center in Meridian. Shortly after his birth, both Curtis and Gladys were presented to their grandfather Jack Johnson, who by this time was near the end of his life. Totally blind by this time, Jack held the wrists of his latest two grandchildren in an attempt to determine which one was a boy or a girl. Curtis's future wife, Louise Loleta Rush, was a classmate of his sister, Verna, at the Mary Holmes Seminary in West Point, Mississippi. Curtis married Louise in Meridian, Mississippi on April 11th, 1932.
Children:
1M: Willie Mack Perryman (February 23, 1933 – December 28, 2010).
2M: LIVING
3F: LIVING
4M: Homer Curtis Perryman (December 23, 1940 – September 25, 1961).
5M: Walter Eli Perryman (May 8, 1946 – May 30, 1995)
Curtis attended Haven Institute in Meridian, Mississippi, Straight College (later Dillard University) in New Orleans, and later Tougaloo College in Tougaloo, Mississippi (now incorporated into Jackson). He went on to pursue two careers concurrently: farming and teaching. A dedicated teacher and principal, Curtis taught at various schools in central eastern Mississippi.
Curtis could be very stubborn. This was particularly true when it came to medical treatment. While in his 70s, Curtis almost died when his appendix erupted after ignoring abdominal pain. Years later, he was unwilling to fast for a colonoscopy. While his official cause of death was respiratory failure, doctors suspected that colon cancer was a contributing factor.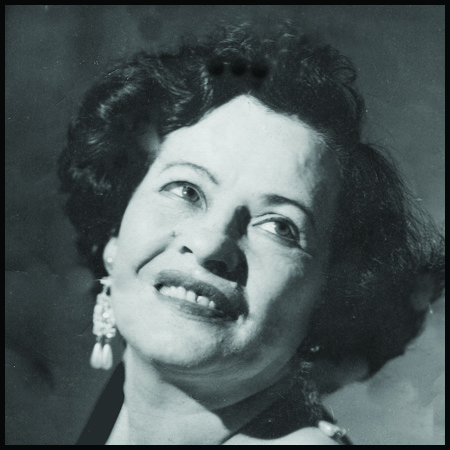 6. Grace Viola Perryman
was born in Stallo, Mississippi on August 12th, 1904 and died January 27, 2011 in Laurel, Mississippi. Grace married for the first time in Neshoba County, Mississippi to James Clemmons on October 6, 1924. The marriage ended in 1927.
Later, Grace became a home demonstration agent, serving the African-American people in Winston County, Mississippi. Her job was to help women develop their homemaking skills including teaching them how to stretch their food dollars further. She earned a salary of $25 per month, which was a significant amount of money for a woman of color in the Jim Crow South. Grace married (Samuel) Malvin Roberts (January 24, 1905 – February 5, 1995) in Meridian on March 31st, 1933. Malvin operated a bicycle shop in Meridian and was a very talkative person, who liked to debate the issues of the day.
Grace had no children, but served as a mother figure to her nieces and nephews, as well as many neighborhood children in Meridian. Her nephew Ray Hall lived with her from 1963 until his death from a heart attack in 1979.
Grace had a very vivacious personality and could be very generous and kind. She was also a very strong-willed person with a husky, commanding voice. She didn't suffer fools gladly. Grace was very particular about her appearance and was adamant about not revealing her age. When pressed, it was not unusual for her to shave decades off of her actual age.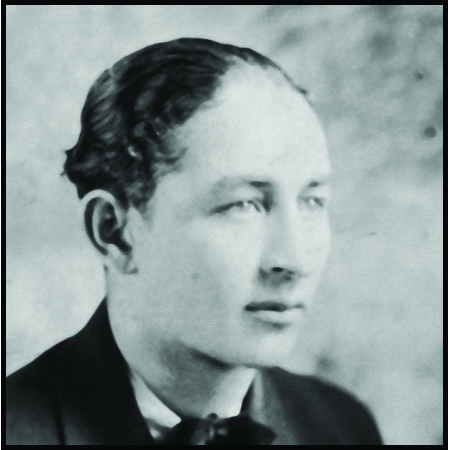 7. Kermit Elijah Perryman
was born on March 27th, 1907 in Stallo, Mississippi and died in Laurel, Mississippi on November 25th, 1970. He married Icelee Donald (December 14, 1917 – December 2, 1958) in Neshoba County, Mississippi in 1933.
Child:
1M. Willie Jaris Perryman (May 11, 1934 – February 27, 2015)
Adopted child:
Kermit and Icelee also raised his nephew (the son of his sister Verna) as his own.
2M. LIVING
The family eventually relocated to Laurel, Mississippi.
After Icelee's death, Kermit married Bernice Jones (May 25, 1938 – October 9, 1998).
Children:
3F. LIVING
4M. LIVING
5M. LIVING
A fire erupted in his home and Kermit died of smoke inhalation. He and Lafon were Carline's only children to die from unnatural causes.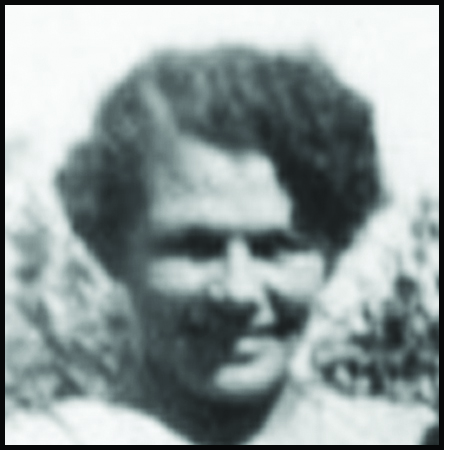 8. Hettie Blanche Perryman
Blanche was born July 7th, 1909 in Stallo, Mississippi and died in St. Louis, Missouri on November 16th, 1988. When her parents refused to finance her higher education, Blanche married on October 4th, 1925 in Neshoba County, Mississippi, at the tender age of 16 to (Robert) Leonard Culberson (March 14, 1905 – February 1988). Although she was not the first of Carline's children to marry, she gave birth to her mother's first grandchild.
Children:
1F. (Mildred) Colleen Culberson [Hayes] (July 21, 1926 – November 11, 1952)
2F. Lois Olanda Culberson [Hathorn-Clark] (October 25, 1929 – January 8, 1997)
3F. LIVING
4M. James Leonard Culberson (March 2, 1933 – September 9, 1996)
5F. LIVING
6M. John Robert Culberson (1939 – 2014)
7F. LIVING
8M. (Walter) Marcus Culberson (August 2, 1947 – November 1, 2011)
After the death of her mother, Blanche and her family moved to St. Louis. Leonard, Blanche's husband, was a heavy smoker, who lost his arm in an accident. Although Blanche did not smoke, she succumbed to lung cancer nine years after her husband's death.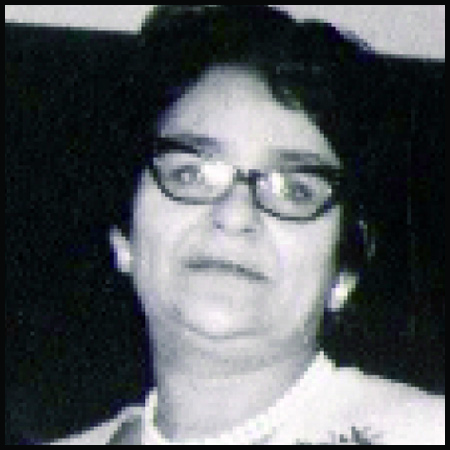 9. Verna Marie Perryman
was born December 13th, 1913 in Stallo, Mississippi and died on February 19th, 2011 in St. Louis, Missouri. She attended the Mary Holmes Seminary in West Point, Mississippi. Verna married her brother-in-law Irvin Wilkes Culberson (May 26, 1912 – May 1986). Irvin was the brother of Blanche's husband Robert Leonard Culberson. The couple married in Neshoba County, Mississippi in 1934.
Children:
1F. LIVING
2F. Remona C. Culberson (December 27, 1936 – September 28, 1939)
3M. Everett Lafon Culberson (January 23, 1938 – June 26, 1960)
4M. LIVING
5M. LIVING
6F. LIVING
7F. LIVING
8M. LIVING
9F. LIVING
10F. LIVING
Verna had a total of ten children. All but two of her children are still living. Both of the deceased children died under tragic circumstances. In 1939, Remona, her second child, died of kidney failure just shy of her third birthday. She was accidently given too much medication.
In 1960, Everett Lafon Culberson, her third child and first born son was killed while visiting his sister in St. Louis, when he was struck by a car.
Verna married a Dan Johnson later in life.
Verna was described by one of her children as a happy-go-lucky person.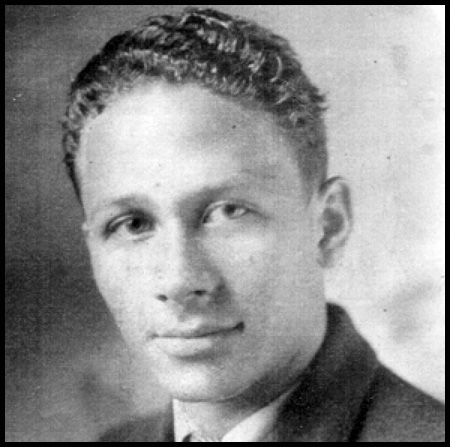 10. Leo William Perryman
was born in Stallo, Mississippi on June 26th, 1916 and died June 3, 1990 in Philadelphia, Mississippi. At the youthful age of 10 years old, Leo was featured in Cooperative Extension Work, documenting his experience in fattening a hog.
He graduated from T. J. Harris High School in Meridian, Mississippi. On August 8, 1941, Leo enlisted in the United States Army. While visiting New Orleans he formed a relationship with Grace Braud (August 15, 1925 – September 5, 2016) and this union produced a child.
1M. LIVING
Prior to the birth of this child, Leo became romantically involved with another woman from New Orleans, Zelma Alexander (March 15, 1926 – September 8, 2013). They married in December 1942 and this union produced a child.
2F. LIVING
Shortly after the end of World War Two, Leo was discharged from the army. As a civilian, his marriage to Zelma quickly deteriorated, but the couple would not formally divorce until years later.
Leo worked as a trucker for the Chicago and North Western Railroad, before eventually returning to his native Mississippi as a farmer. During this time, he had relationships with several women, producing at least one additional child.
3F. LIVING
Leo would have an intermittent relationship with the mother of this child. He eventually married her just a few years before his death.
Leo was known as kind and affectionate person. However, he did not always take the best of care of himself. As a result, his health declined and he became legally blind in his later years.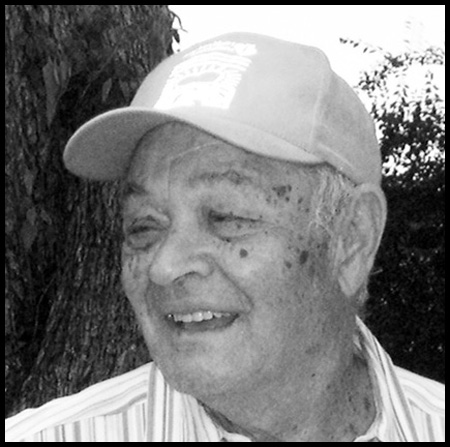 11. Lafayette Perryman
was born February 27th, 1921 and died August 5th, 2018. Carline was well into her 40s when her youngest child was born. He was somewhat of a rebellious child in his youth and was known for being a flashy dresser. In the 1940s, he wore the popular "zoot suit" of that time. He married Wavie Mae Lattimore (December 27, 1923 – August 18, 2004) around 1942, but the marriage did not last very long.
Child:
1M. LIVING
Carline's youngest child married again and this union would endure. It produced three additional children.
Children:
2M. LIVING
3F. Brenda Perryman [Sharpley] (October 16, 1958 – February 17, 1988)
4F. LIVING
Brenda, his third child and eldest daughter was killed tragically in an automobile crash. She was survived by two young daughters who were raised by her parents.