The Johnson Family's Quest for Freedom after the Civil War and their Contribution to Civil Rights
This page is dedicated to those who --sought and made & seek and make-- a better tomorrow for their descendants.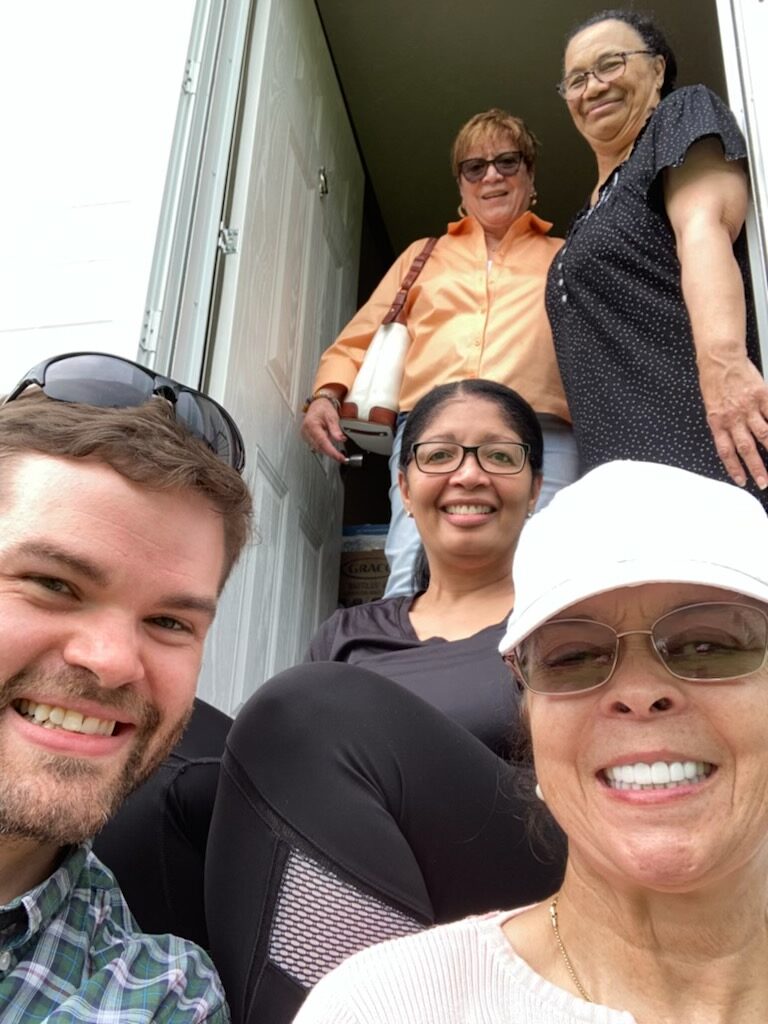 NAACP Section:
Dr. Justin Randolph, PhD  reached out to me on our Johnson family website to ask me about Buford Johnson. He was finishing his book about Mississippi policing and brutality.
One of his selected stories was the murder of Matt McWilliams in 1947 by the sheriff of Kemper County, Mississippi. Justin shared that Buford was so enraged at the injustice related to the conspiracy to kill Matt McWilliams that he started a chapter of the NAACP in Bluff Springs. Justin wanted to know more about the man Buford Johnson.
I sent out a group email and had several responses including one from Veronica Jackson who shared Therman Johnson's contact. Therman is Buford's grandson.
Melinda Triplett Windham also shared Buford's granddaughter, Diane Brown Grady's contact information. I called both cousins and they were willing to help.
Melinda graciously offered to meet and escort Justin who was staying this month in Jackson, Mississippi to Kemper County.
Melinda and Justin took a road trip and met Therman, then stopped in at Carmel's home. I contacted Elvira and Lindy Johnson who were visiting in Kemper and through quick text messages they went to Carmel's home. It was an impromptu reunion, newly met cousins, and sharing with Justin led to a wonderful day capped off with a visit to Chamberlain cemetery.
I am so impressed with the energy and willingness of the Johnson cousins to help in sharing our beloved history. Kindness prevails!
I am grateful for Dr. Justin Randolph's investigative work. What impressed me so much about him was his transparency.  His willingness to share with all of us. He did not worry about "his book" or keeping all the work he compiled till publication. He even sent me a link to the papers and said take whatever you want to share with the Johnson family on the website.  He is about preserving history, honoring those that made a difference and making it relevant to people today.
Chapter 4 is Justin's draft which includes the story of Matt McWilliams death and Buford Johnson's response to the murder by starting one of the early NAACP chapters in Mississippi.
Also listed are papers related to the NAACP chapter in Bluff Springs, Mississippi. I am sure most of you will recognize the names of our ancestors and be proud that they were a part of change. -Elaine Perryman

-Section of Draft Shared by Dr. Justin Randolph, PhD. -Click on page to enlarge: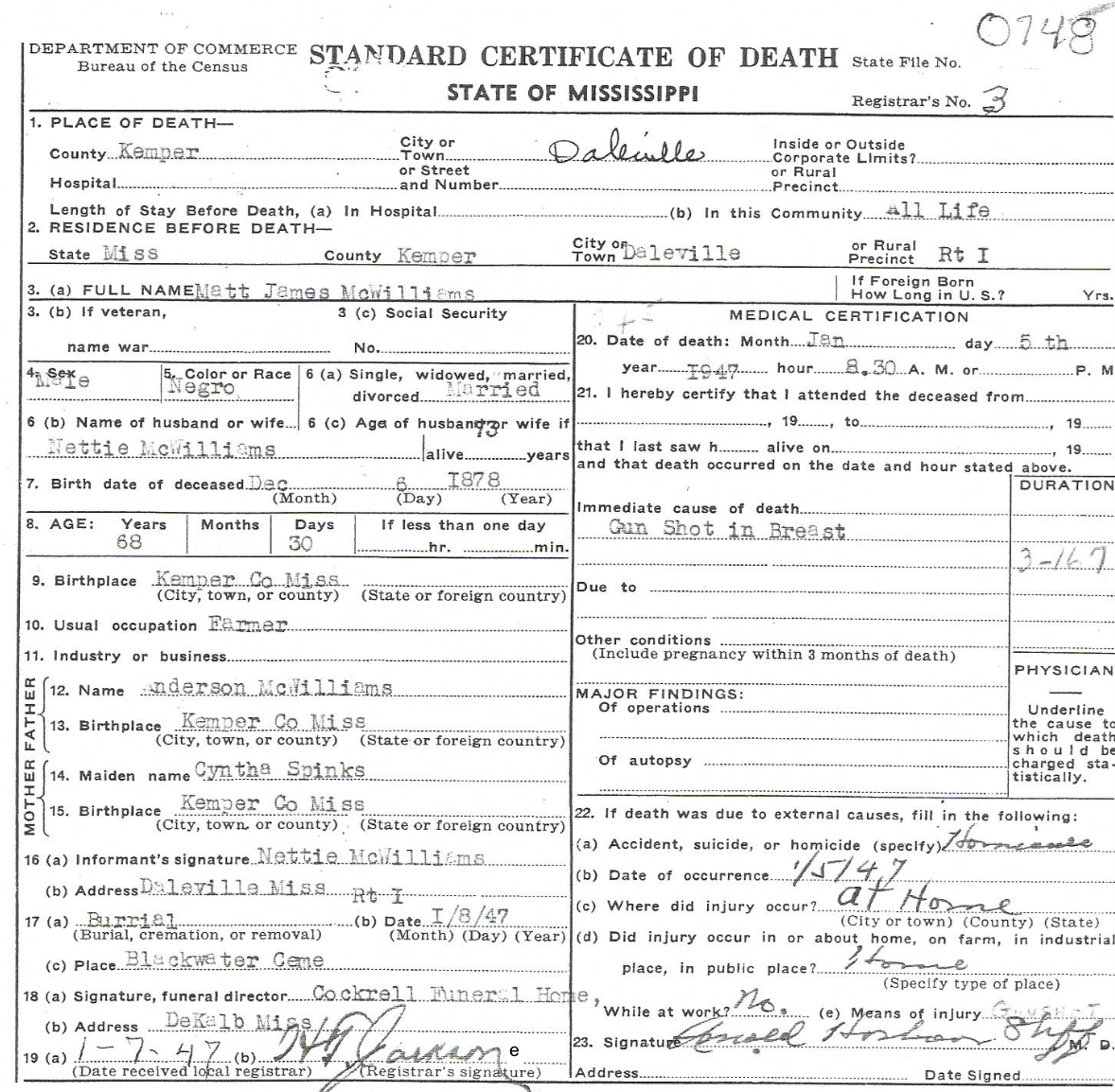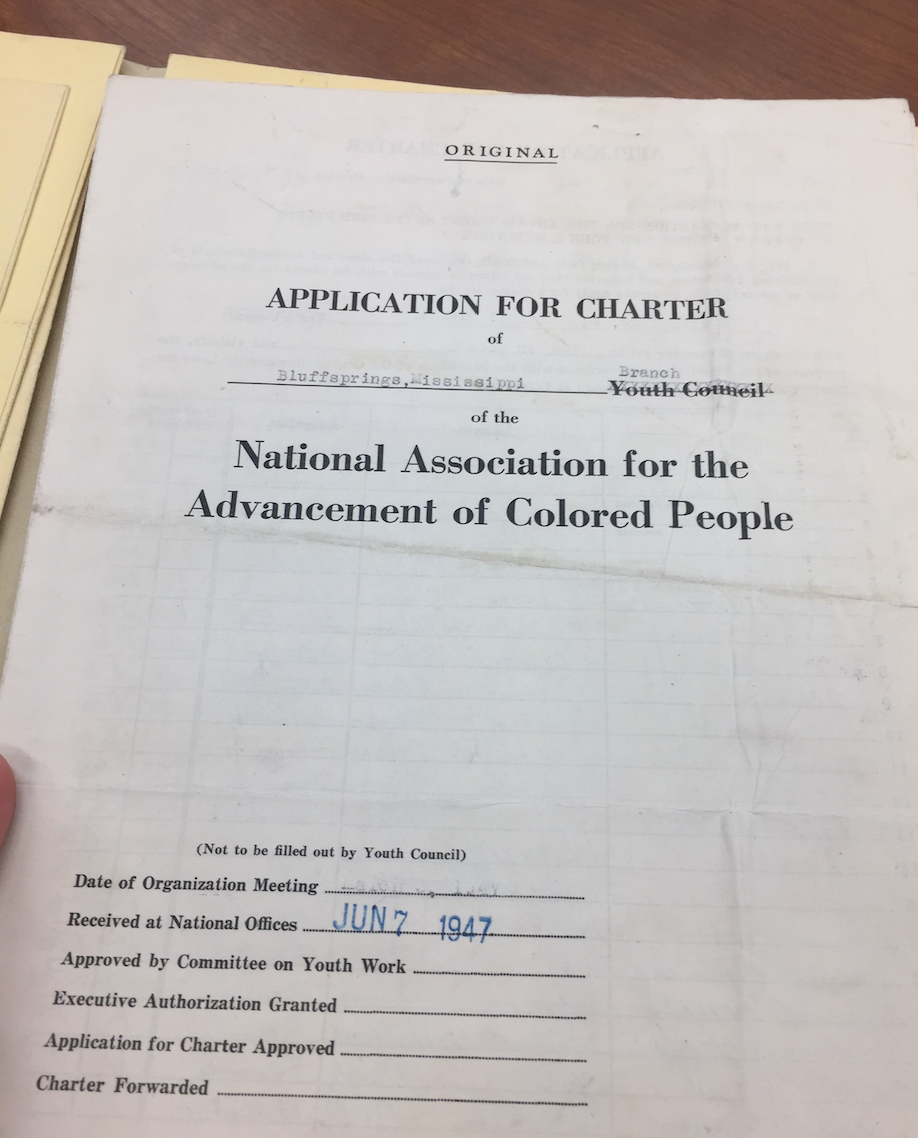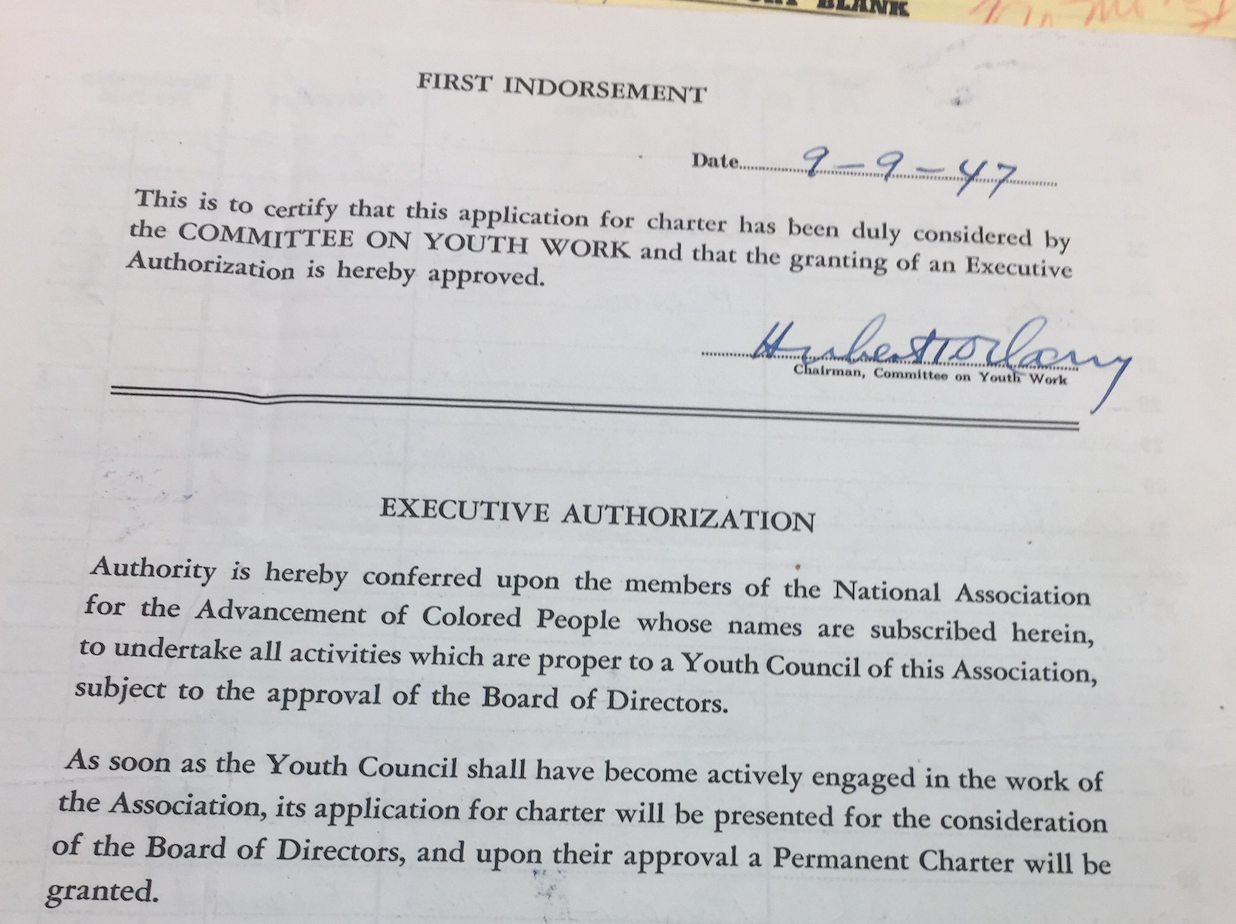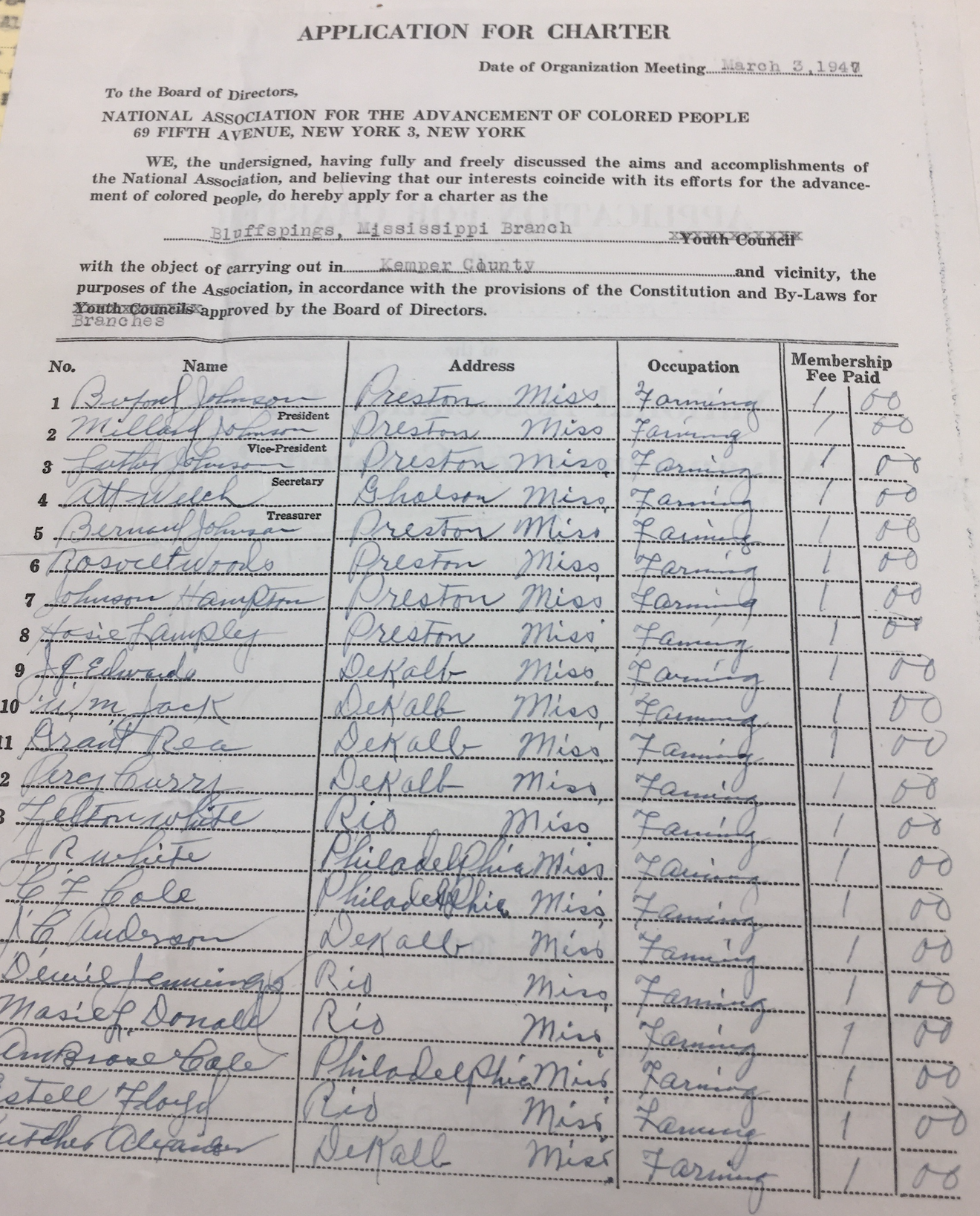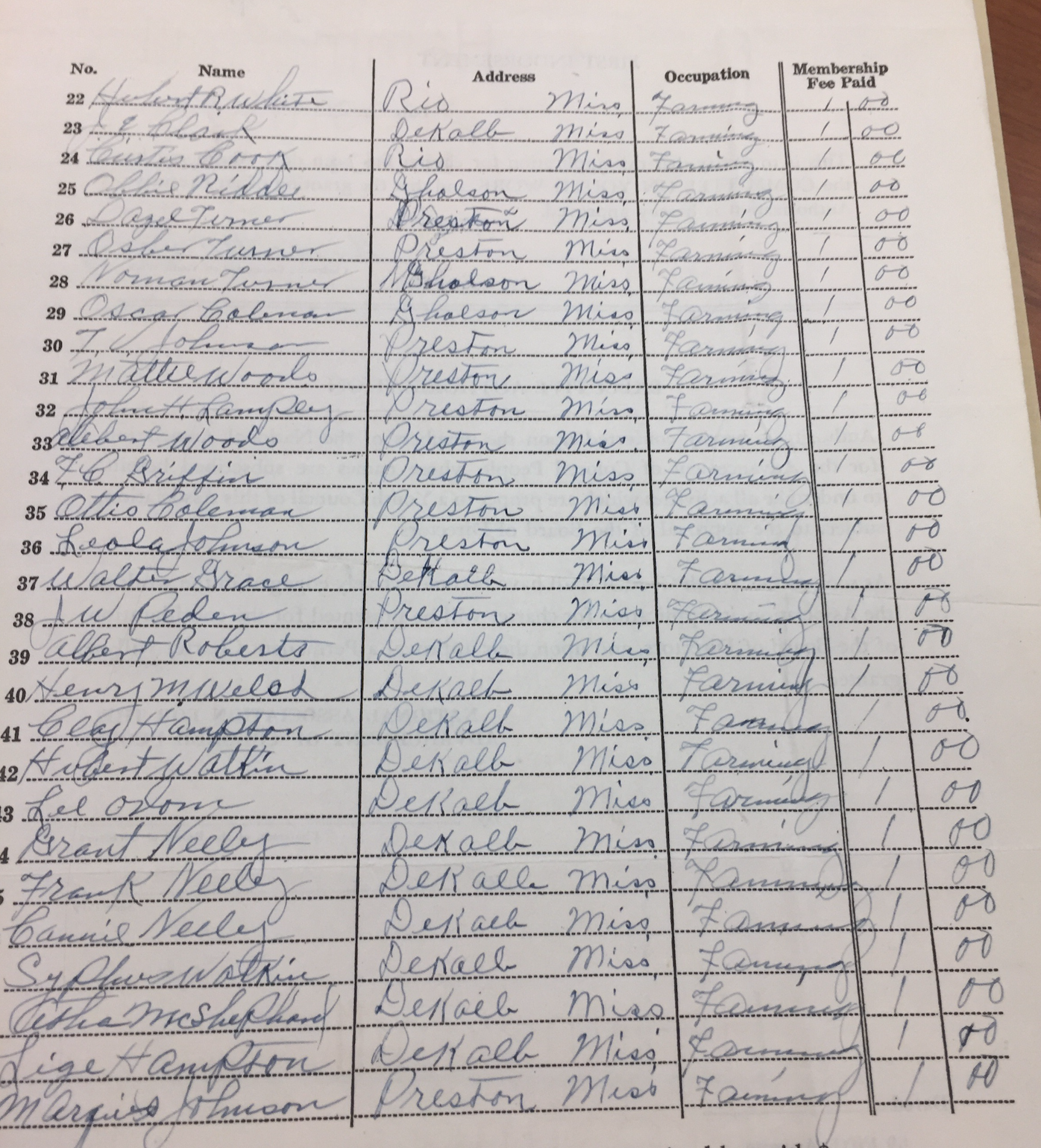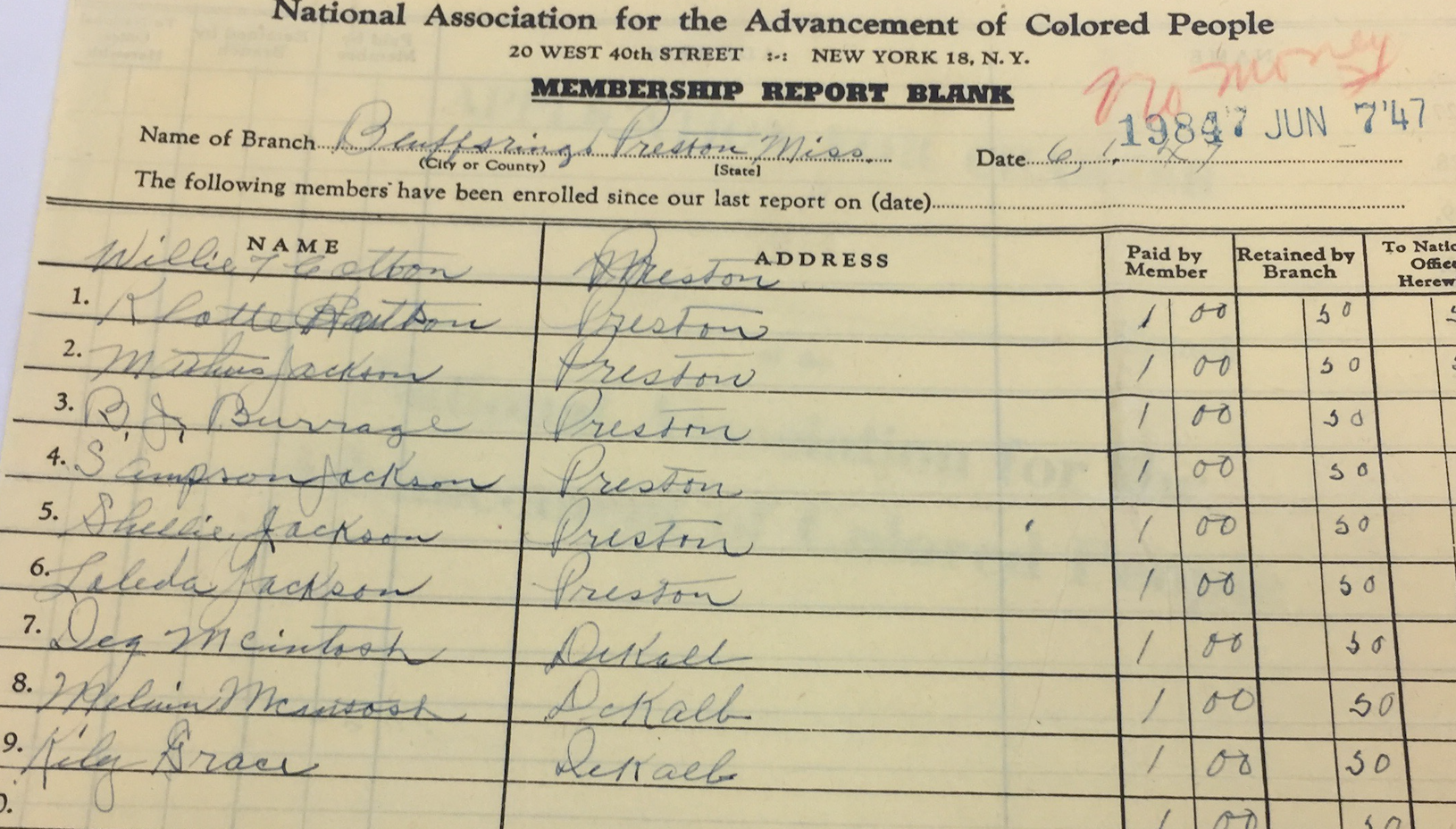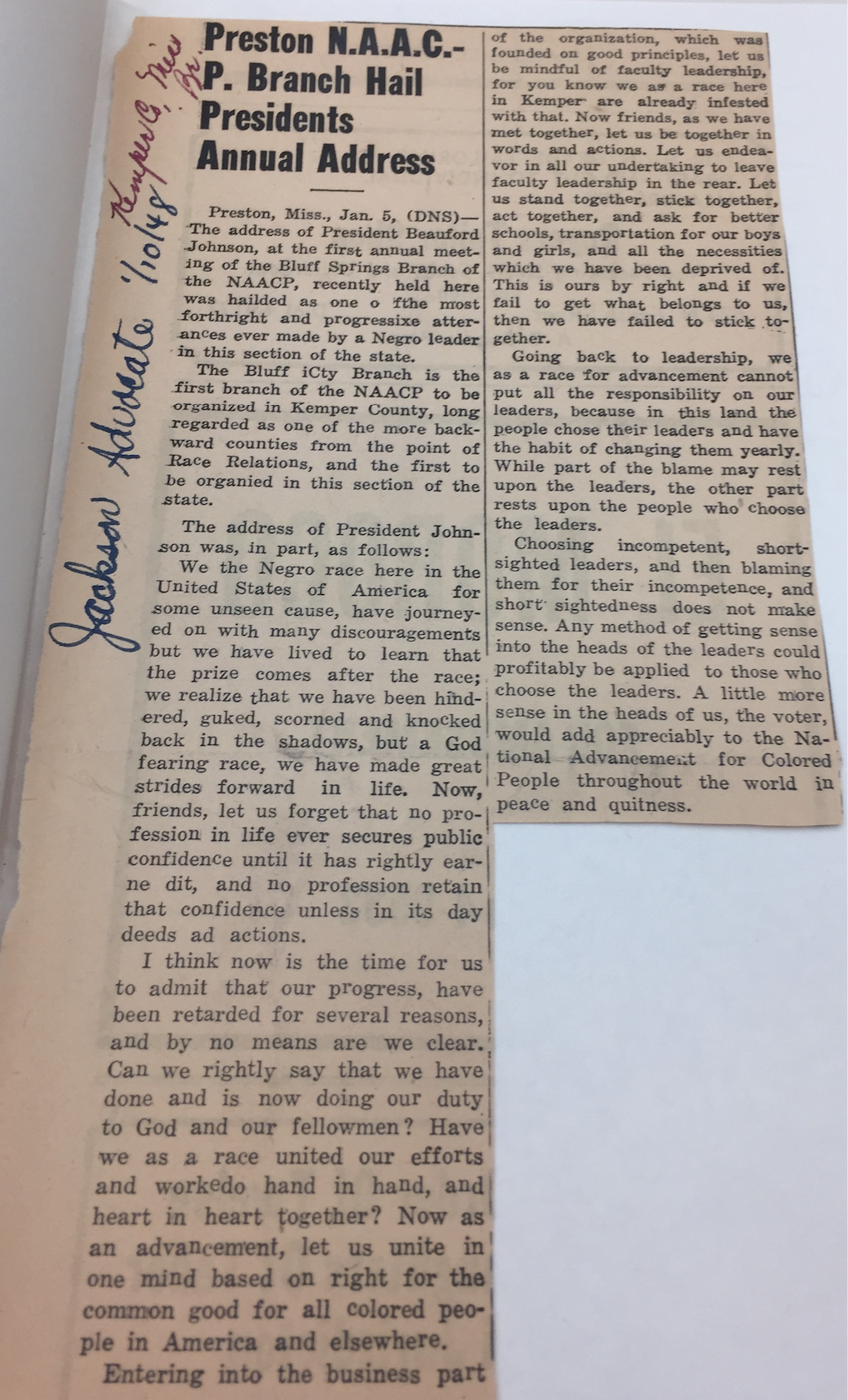 Gallery of NAACP documents shared by Dr. Justin Randolph, PhD (in no particular order):